There are 7 building plots for sale in the elite settlement of Poljine in Sarajevo, intended for the construction of villas that would have a private gate and access road, thereby giving the villas privacy and exclusivity.
The plots are 772-1585m2 in size. The sites have a city planning permit and infrastructure provided.
Distance to the city center is 5km. The plots face southwest and have a nice view of the city.
This is also a great investment opportunity.
PRICE LIST

PLOT NO:

SIZE M2

PRICE  KM/M2

TOTAL PRICE IN KM

A4/1

1092

95

103.740

A4/2

1017

95

96.615

A4/3

1495

95

142.025

A5/1

772

95

73.340

A5/2

1347

95

127.965

A6

1584

95

150.480

A7

1302

95

123.690

TOTAL

8609

95

817.855
FOR SALE: SARAJEVO- POLJINA: BUILDING PLOTS FOR A GATED COMMUNITY OF 7 VILLAS
Sarajevo, Poljine, Bosnia and Herzegovina
Ref. HPM :
BH51SA05-A4-7-P
Property type :
Land / Building plots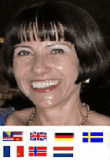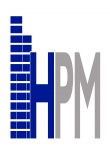 +387 59 273711