For your dream vacation, we offer this luxurious, modern villa on the river Trebišnjica, in the beautiful Mediterranean city of Trebinje in Bosnia-Herzegovina, at the distance of 25km (30min drive) from the Dubrovnik River. Villa  has complete privacy, a private swimming pool, and where every night you can enjoy the spectacular sunset above the river.
The villa is located at a distance of 1km from the center of Trebinje on the bank of the river Trebišnjica, which makes it very unique.
The ground floor has a nice living room with dining area and a modern kitchen. When you sit in the living room you have a feeling that you are on a boat, because Trebišnjica flows right next to the terrace. The ground floor also has the entrance hall, a guest toilet, and from the living room you exit to a beautiful terrace on the water. There are 4 bedrooms upstairs: Orient, Mediterranean, Adria and Lavender. Each room is different but tastefully furnished. Three rooms have king-size double beds and one has two single beds. There are 2 luxury bathrooms.
Within the villa, on the ground floor, there is a separate large studio that accommodates 2 + 1 people. This is a completely independent residential unit with own kitchen, bathroom and terrace. It is ideal for guests or adult children.
TOURIST ACCOMODATION: TREBINJE: LUXURY RIVERSIDE VILLA "SUNSET DREAM" WITH POOL
Trebinje, Rupe, Bosnia and Herzegovina
Property type :
House / Villa - holiday rentals
Category :
Holiday rentals
Accommodation category :
*****
Price €/property/night :
260 for 4 persons. Each additional +20 Eur/night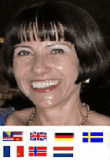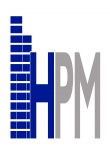 +387 59 273711