For the first time in Sarajevo from March 25 to 26, 2023, the largest builders, developers and real estate agencies from 12 countries will gather. The exhibition will feature real estate from Turkey, Cyprus, UAE, Portugal, Spain, Italy, Northern Cyprus, Greece, USA, Georgia, Montenegro and other countries.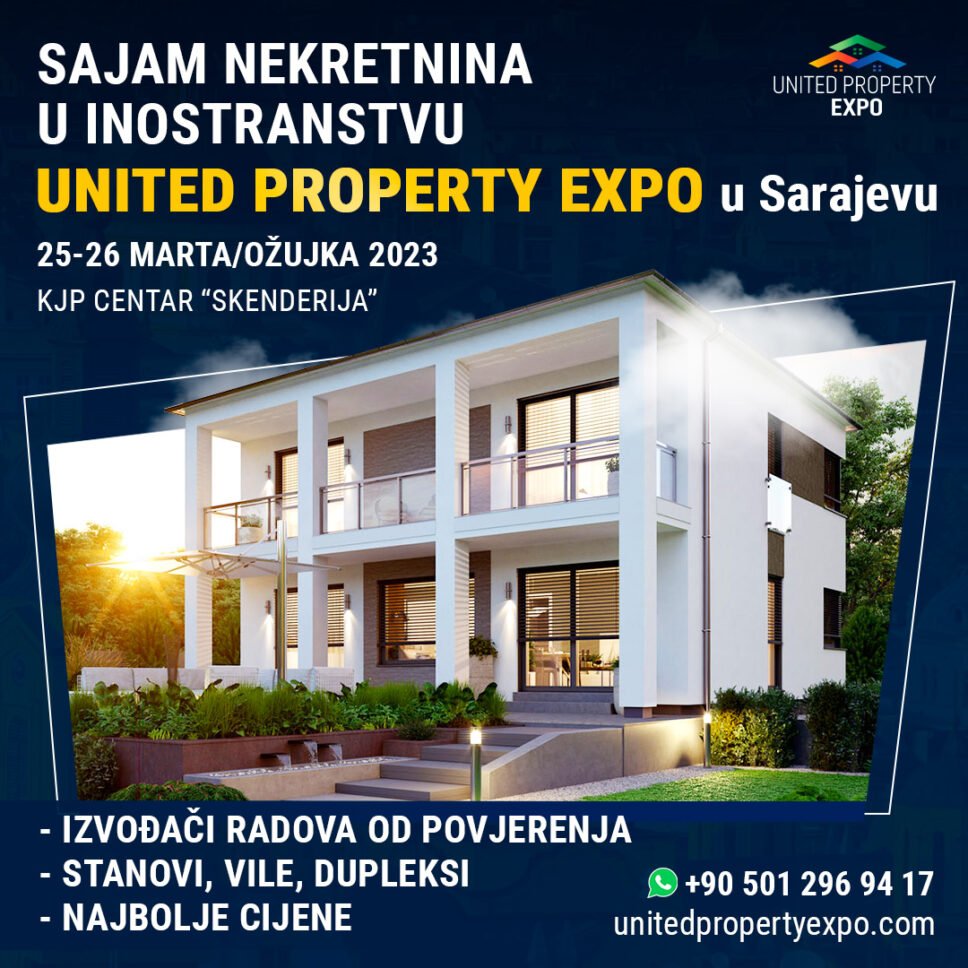 Everyone who wants to visit the exhibition can get a free electronic ticket. Register on the website of the organizer and the ticket will be sent to your e-mail address.

When: March 24-25, 2023
Where: KJP Centar "Skenderija" d.o.o, Terezija, Sarajevo 71000 SAT – SUN: 10:00 – 18:00
During two days, visitors to the exhibition will be able to familiarize themselves with the current offer of verified companies, choose for themselves an apartment, villa, duplex, town house and other real estate. The event provides a unique opportunity for visitors to find liquid real estate for living and investing. At the same time, investors and buyers do not have to spend time searching and checking companies, independently study all the features of buying foreign real estate and understand the nuances of the legislation of a particular country. Presenters – leading experts in the international real estate market will provide advice on mortgages, taxes, investments, required permits and much more.
Visitors will be able to get individual offers directly from developers, additional options from real estate agencies, as well as help in obtaining the necessary documentation.
HPM Real Estate is the media partner of United Property Expo 2023.